2022 Registration Open Now!
The Tennessee Extension Master Gardener Program is a volunteer program that serves state citizens with horticulture education! The program trains and certifies volunteers who provide community service through county Extension offices.
Master Gardeners are trained, certified volunteers for the University of Tennessee Extension County Offices. Tennessee Extension Master Gardeners (TEMG's) are trained volunteers that help the Extension Service share the latest and greatest gardening information! All volunteers are trained with 40 hours of horticultural classes and return 40 hours of volunteer community service through their Extension office.
The Master Gardener Program is offered by The University of Tennessee Extension. Its main goal is to increase the availability of horticultural information to improve the quality of life with community garden/landscape programs.
This could only be possible through the training and utilization of local volunteers! Nationally, there are approximately 94,865 active Master Gardeners volunteers in the US and Canada with an estimated 5,197,573 volunteer hours (2009 statistics).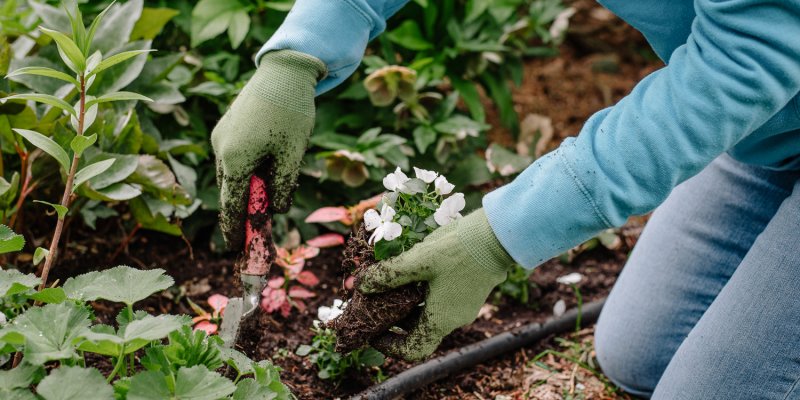 To become a Tennessee Master Gardener in Sumner County, you are required to complete 40 hours of training, complete the Tennessee Extension Volunteer Application, complete 40 hours of volunteer work, and finally, complete an additional 8 hours of continued education. You will receive your Tennessee Master Gardener Handbook and other training materials during the training. Master Gardeners are also active in helping others through individual and community projects.

Want to learn more about the class? Click here! https://youtu.be/bF48U4LaVl8

How much does it cost? $130 for individuals and $180 for 2 people within the same household. Payment by cash or check should be submitted no later than January 14, 2022. Please make checks payable to UT Extension – Sumner County.
When does the program start? Classes will be held every Tuesday beginning on January 25th running through April 26th.

How will the program be conducted? There are 3 options you can choose from to complete the state-wide training: Tuesday morning group sessions from 9-11, evening after work hours group session on Thursdays from 6-8pm or a hybrid virtual/in person option.
Where do I sign up? Fill out form below!
https://docs.google.com/forms/d/e/1FAIpQLSd5glA7lHlQN8mbvEUOi61Yk8XpklL_Q5X2L2C7rFK-uUyc6w/viewform?usp=sf_link
For more information please contact Eryn Bell at ebell@utk.edu. Happy Gardening!